Quick Start Guide To Building A Channel Strategy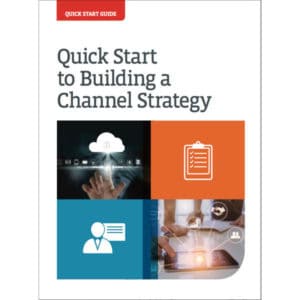 Business technology consumers and the channels that serve them are changing.
Three macro forces are driving this change:data explosion, everything cloud and transformative applications.
Charting your channel strategy and building the right channel program will be crucial in staying ahead of the rapidly changing world of IT and will make a large impact on your business.
This Quick Start Guide will lead you through nine different stages and steps to ensure you have the right strategy, channel and program to get you on the road to sustainable revenue with partners.