---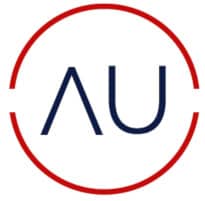 ---
Experience and Insights at every stage of your channel journey.
AchieveUnite is a partner performance company built by experts with extensive leadership experience in channel strategy, program development, partner ecosystems, go-to-market models, leading edge education and management coaching. We empower companies and individuals to create value-driven, lifetime partnerships and drive transformational business results through Partner LifeTime Value®.
Companies who take the time to understand their ideal partner obtain 30-50% more revenue from those partners because they deeply understand the partner's business, and have educated their whole company on how to best support those partners.
---
– AchieveUnite's Partner LifeTime Value® eBook.
"You were able to fast track us and get our partner program up in 3 months which was incredible. You gave us everything we needed to be up and running. And you made key introductions which accelerated our success. I would recommend AchieveUnite to any company starting a channel program or someone who has one in place that is looking to accelerate or expand."
---
Innovative Solutions for Channel Programs
AchieveUnite helps companies of all sizes generate maximum results from their channel and alliance partner organizations, no matter where they fall on the channel maturity spectrum. At the end of the day, it's about the power of partnerships, and everything we do is rooted in our ground-breaking research around Partner LifeTime Value® and our Vendor Maturity Index (VMi™) which deliver measurable insights and strategies into channel success.
Years of combined experience
AchieveUnite University Graduates
Hours of content delivered
---
AchieveUnite works with global companies at all stages of channel development, helping to create and execute the best channel strategy possible for their organizations and improve their vendor/partner relationships. We also help individuals and organizations develop skills within the business by delivering advanced thought leadership and research. How can we partner with you?
---
"Coming together is a beginning, staying together is progress, and working together is success."– Henry Ford
Partnerships create more than the sum of their parts. It's one thing to accept this as an axiom, another thing to entirely to live it out. This partnership approach is at the very heart of AchieveUnite and is at the core of how we approach every engagement, training, and opportunity. Here are some of the trusted partnerships and alliances we've embraced and work through.
---
PR and Marketing
Alliances
"The single biggest way to impact an organization is to focus on leadership development. There is almost no limit to the potential of an organization that recruits good people, raises them up as leaders, and continually develops them."
Connect with AchieveUnite
How can we help you? AchieveUnite is a service-focused organization that never flinches at a new problem or challenge. Connect with us and let's discover how to take your channel and partner strategies to the next level.
---