Partnering Performance Best Practices – Executive Edition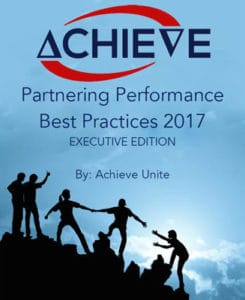 This executive edition of our full e-book "Partnering Performance 2017" provides an overview of the key subjects in the book and shares top-level knowledge and insight on partner program framework, marketing development funds, and effective demand generation tools and programs.
Are you ready to create or expand your partner program? Does your company understand what is required to penetrate the right channel?
After reading this eBook, you will know:
How to structure frameworks to support cloud and hybrid channels
How to effectively ramp and onboard partners
How to resource your program effectively and efficiently to best serve your partners
How to go-to-market with your partners